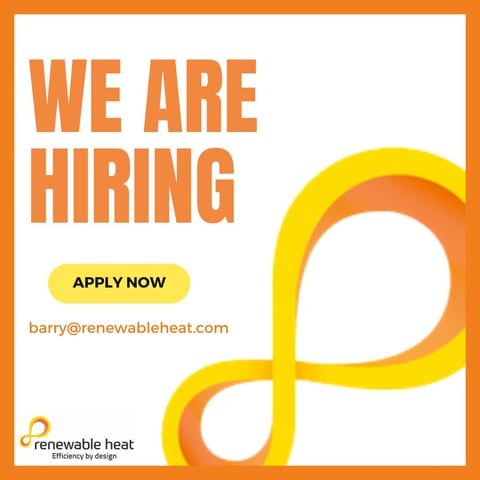 Renewable Heat was set up in 2014 by Barry and Ritchie having spotted a gap in the heat pump market. Heat pumps are a fast growing market and a key part in the Scottish Government achieving their Net Zero target. Our mission is to deliver a first class service to our customers and provide them with a solution to lowering their energy bills and a cleaner, greener form of energy.
We are proud to be one of Scotland's leading heat pump installers, specialising in replacing current heating systems with heat pumps. As a small, close knit team you will play an important role in the business. We offer training, support and flexible working. You can work from home or our office based in Falkirk.
Job description
As a customer service administer you will be responsible for:
Managing customer enquiries throughout their journey with us.
Answering phone calls, emails and messages from customers.
Completing operational requirements by scheduling and assigning administrative projects within the team.
Assisting with communication within the team.
Arranging appointments with clients and other team members.
Keeping customers informed of the progress of their heat pump proposal and then delivery of work.
Assisting in updating our CRM system.
Why work for us?
As a customer service administrator you can enjoy these perks:
£25,000 annual salary
31 dates annual leave
Flexible working including working from home or our Falkirk office
Flexible start and finish times
Pension plan
Parental leave
Ongoing training and support
Skills and qualification
Organisational and reporting skills.
Extensive communication skills.
Be technically competent on a computer and comfortable using a variety of platforms - training will be given.
Customer service skills.
Able to manage and follow a process.
Ability to produce reports.
Education and experience requirements
Customer service experience
Knowledge of appropriate software including: Microsoft Word, Excel, and Outlook, Microsoft PowerPoint.
You must be able to travel to our office in Falkirk to attend meetings when required.